White, Edgar Nkosi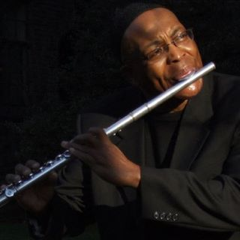 Montserrat born Edgar Nkosi White is a playwright and novelist. He has lived in both America and Britain and his work has been performed in international venues, including the New York Public Theater and the Royal Court in London. His best known plays are Lament for Rastafari, I Marcus Garvey and The Long and Cheerful Road to Slavery.
He was a co-founder of C.A.R.T (Caribbean American Repertory Theater), is a member of the New York based New Dramatists and has performed widely with the Haitian group Makandal. His other published works include: The Rising, The Crucificado, Underground, Redemption Song, The Nine Night, Omar at Christmas and The Children at Night.
He has also written for both BBC Radio and Television drama and his most recent play entitled Count it All Joy was written for the late Calysonian 'Arrow' or Alphonsus Cassell. Edgar is a frequent contributor to Monthly Review. He has received a Rockefeller award and was Writer in Residence at New York City College where he taught Creative Writing.
His latest work Deported to Paradise: Essays and Memories, was published by Peepal Tree Press, 2015.