Travel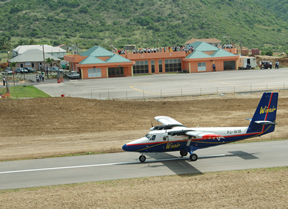 Montserrat has had various modes of access since it lost Bramble's Airport to a pyroclastic flow in 1997.  Helicopter and ferry were in daily use right up to 2005 when the new Airport at Geralds was opened. The most common route for travelers outside of the region is to fly to the nearest international airport situated on our neighbouring island, Antigua, then take a pleasant 20 minute flight by an 'island hopper' plane directly to Montserrat.
Scheduled Flights from Antigua to Montserrat
SVG Airline
Twin Island Ferry
A ferry service is again available.  Introduced in December 2009, this service provides connections between Antigua and Montserrat.  Up to date information on prices and schedule can be found on the web site of the Montserrat Tourist Board.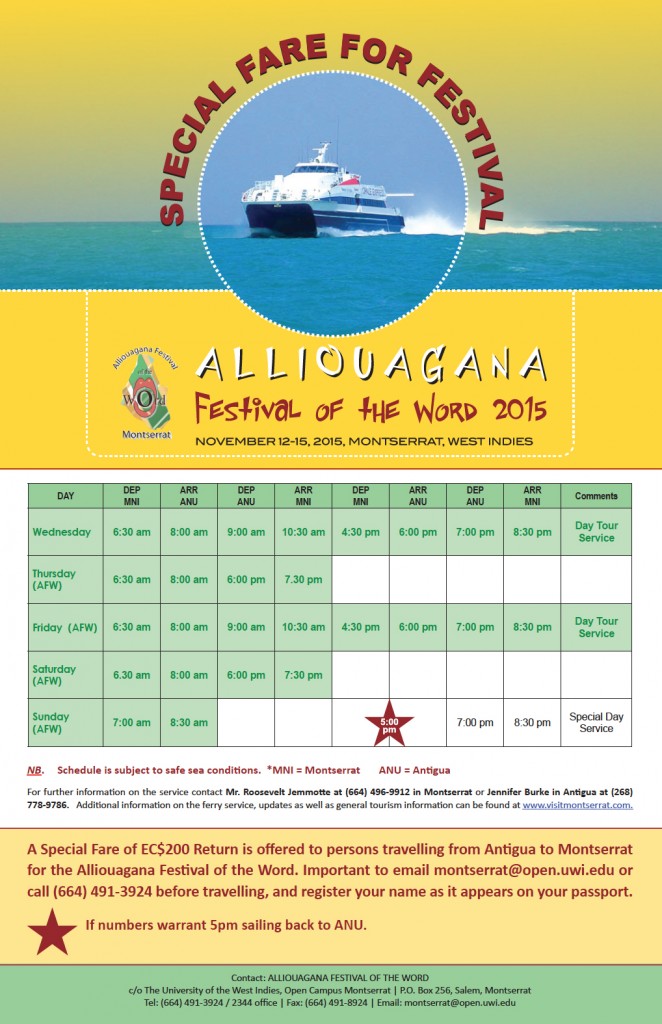 Persons desirous of traveling to Montserrat from St. Kitts and Nevis are asked to note the following:
M.V. Caribe Surf departs for Montserrat every Wednesday morning and returns every Thursday evening.
Contact: Captain Prince Mills on Tel: 1-(869)-662-3258 or email: princemills@hotmail.com
Persons in Nevis can be collected from the Nevis Pier.
M.V. Caribe Queen presently departs for Montserrat every Friday morning and returns to Nevis on Saturday evening and also departs Nevis on Monday morning returning to Nevis on Monday evening
Contact: Captain Rawle Richards on Tel.: 1-(869)-662-9811
Full Travel Details
The Montserrat Tourist Board's web site www.visitmontserrat.com provides more detailed information on travelling to Montserrat.