Benjamin, Baroness Floella, OBE, DL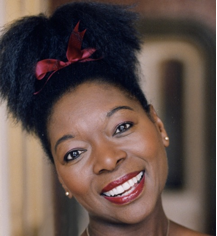 Born in Trinidad, Baroness Floella Benjamin went to England as a ten year old child in 1960. She left school at 16 with the aim of becoming Britain's first black woman bank manager but changed direction and became an actor, presenter, writer, film and television producer, working peer and advocate for the welfare, care and education of children throughout the world.
She has written over 30 books including Coming to England used as a resource in schools and adapted into an award winning film for the BBC. Her first novel Sea of Tears was published in 2011. Many of her books have been written for children, including My Two Grannies, My Two Grandads, Skip Across the Ocean, and For Goodness Sake – a guide to choosing right from wrong for children and young people.
Her broadcasting work has been recognized with an OBE in 2000, a Special Lifetime Achievement BAFTA Award in 2005 and the J. M. Barrie Lifetime Award for her cultural legacy in 2012. She is the first black woman Chancellor serving the University of Exeter in that capacity for the past ten years, Vice-President of the children's charity, Bernardo's, a Deputy Lieutenant Governor of Greater London, and a life peer in the House of Lords since 2010. In 2010, Baroness Benjamin completed her 10th consecutive London Marathon and for the second time the Great North Run, raising thousands of pounds for children.
Married to Keith Taylor, they have two children, one a teacher, the other a lawyer. Her hobbies are photography, travelling and making the world a better place for children.