Lea, David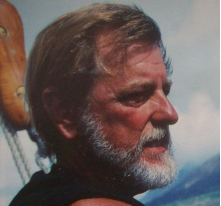 David Lea has lived in Montserrat with his family since 1980. They own and manage Gingerbread Hill, which includes their home, guest accommodations, perma-culture gardens, laying hens, and a tilapia farm.
They have been active in a number of community projects over the years. David was a chaplain in Her Majesty's Prison for almost a decade prior to the eruption. He began a sabbatical from some of these responsibilities on July 1, 1995. Seventeen days later, the volcano erupted. With time on his hands, he climbed up the mountain to take some video to show his family. This gradually unfolded into a nine-part video series called The Price of Paradise. That led to collaborating with Professor Steve Sparks, in the production of an educational DVD, Montserrat's Andesite Volcano,  which is now in seven languages and used in many universities around the world. David also created Volcano Island, a DVD for middle school science and geography classes, sponsored by The Royal Society in the UK.
In 2012, the Leas opened the non-profit Hilltop Coffee House and Family Centre, which hosts a volcano museum, Arrow memorial, George Martin Tribute Wall, Art Gallery Wall and a place for meetings and fellowship for any group in Montserrat.
In early 2015, David began writing a book to share his story of the Montserrat eruption. Through My Lens takes the reader from the first phreatic eruptions in 1995, through to the last big blow of February 2010. It parallels the video series, allowing the reader to feel what it was like to be right in the midst of it all. With over two hundred pages of stories and photographs, it is a document that should be read and studied.